Get the Data Vault Guide
Unlocking Data Vault 2.0
Learn everything from introductory Data Vault 2.0 information to advanced topics such as Data Lakes, DataOps and the Data Quality Framework, as well as case studies, community initiatives and more.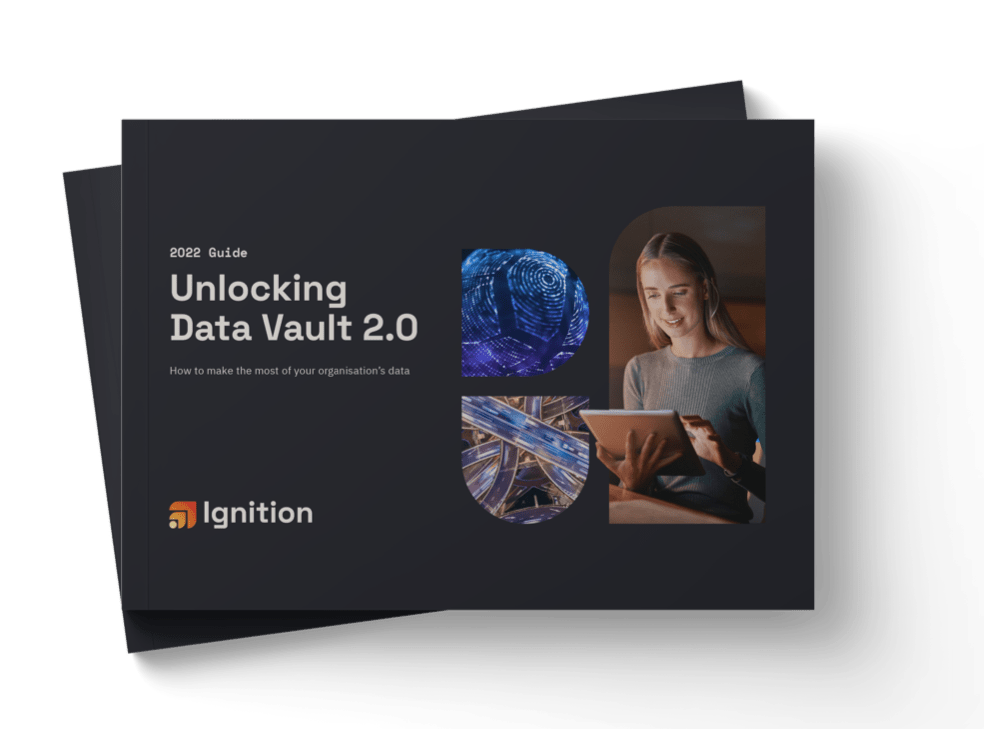 Your guide to all things Data Vault
Unlock the promise of Big Data with accurate and timely information management and gain clearer insights across your structured and unstructured data. With Data Vault 2.0 you can create an infinitely scalable architecture that is quicker to implement, load data into and create reports.
Download the eBook to get a comprehensive overview of all things Data Vault 2.0, including:
How Data Vault 2.0 helps you to capture and leverage the true potential of your data and why organisations are choosing the methodology.
The Data Lakes approach under the Data Vault methodology.
How the Data Vault methodology aligns with the DataOps manifesto and associated principles.
How you can connect with other Data Vault practitioners, access resources and training and become part of the community.
How other organisations such as MLC Life Insurance and Robert Walters have implemented Data Vault, and how it's benefiting their organisations.
Learn about IRiS, the cloud Information Management Platform that enables you acquire, integrate, and deliver data fast, simply, and with robustness.
Contents
Data Vault 2.0 – unlocking the power of your organisations data
Data Vault 2.0 is a unique system of Data Warehousing created from the ground up to deal with real-world data challenges. Data Vault 2.0 delivers improved total cost of ownership, greatly enhanced operational agility and traceable data governance.
Data Vault 2.0 Overview

Data Vault 2.0 & Data Lakes

Data Ops

Data Vault Alliance (DVA)

Data Vault Innovators Community (DVIC)

Data Dialogues
Data Vault 2.0 Training

Case Studies

What are the Analysts Saying?

IRiS Platform

Data Quality Framework (DQF)

ROI Calculator